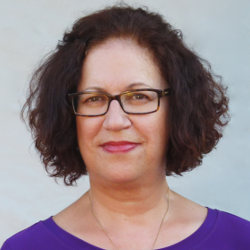 Dr Sandra L J Johnson MBChB, DPaed, FRACP, FRCPCH, FACLM, FCLM(Hon), Fellow of Royal Society of Medicine UK
Dr Sandra L J Johnson is a developmental paediatrician trained in the field of child development and she has been in private practice for about 34 years. Sandra is a Clinical Associate Professor at the University of Sydney Medical School in the Children's Hospital at Westmead clinical school.
Sandra completed her medical training at the University of Cape Town and Red Cross Children's Hospital. After internship at the Groote Schuur Hospital in Cape Town she spent 12 months in adult medicine and she worked as a GP locum for 12 months. She commenced her paediatric training in Sydney and completed her child development specialty training in London. She is Fellow of the Royal Australasian College of Physicians (Australia) and Fellow of the Royal College of Paediatrics and Child Health (UK). In addition to child development she trained and worked in the specialties of child neurology, neonatology, brain injury, cerebral palsy and developmental disabilities. She spent 12 months as a paediatric registrar in child psychiatry and attained a certificate in "Emotional and Behaviour problems in Children" at the NSW Institute of Psychiatry.
Dr Johnson trained in learning disorders, attention deficit disorders and school related difficulties while working at the Hospital for Sick Children in Toronto, Canada. She did a training course for doctors on Learning Disorders at the Boston Children's Hospital. She returned to Australia and worked as staff specialist in developmental disabilities at the Royal Alexandria Hospital and the Children's Hospital Westmead. She subsequently opened her private practice.
Sandra has studied Law in relation to Medicine. She was the President of the Australasian College of Legal Medicine from November 2017 to November 2019, having attained her Membership in 1997 and Fellowship in 2008 with this College. She does medico-legal assessments for defence and plaintiff legal teams in matters relating to brain injury and developmental problems in infants and children.
Sandra Johnson is the author of several peer-reviewed journal articles. She is the main author of a book, written with several contributing authors, called "A clinical handbook on child development paediatrics". She is the author and publisher of a book for parents and carers called "Your child's development".
Sandra's recent study is in relation to the use of Artificial Intelligence in Medicine. She is the ACLM representative for the Australian Alliance on Artificial Intelligence in Healthcare (AAAIH).
She has recently become a Member of the Australasian Society of Aerospace Medicine. Her interests in AI and Clinical Informatics relates to improving patient care and patient access to services in their communities. Her interests in Space Science is about using the knowledge gained "off world" to improve patient care and treatment on the planet: a clear example being the extensive work already done by NASA which has had an impact on patient treatment in many areas of Medicine over the years. With this in mind she is delighted that Australia now has the Australian Space Agency (ASA) which will provide opportunities for many young people in Australia in the future.
In 2020 Sandra was nominated for the Women in Artificial Intelligence Awards in Australia and New Zealand and was voted as a finalist under the title "AI in Law".
In 2021 Sandra became a Fellow of the Royal Society of Medicine UK. In this same year she was awarded an Honorary Fellowship with the American College of Legal Medicine (FCLM Hon). She is both delighted and honoured to be involved with these prestigious international organisations in Medicine.
Awards
NSW Ambulance Citation for Courage - Community
The award is a brooch and a A3 citation that reads:
"On 7 February 2018, Dr Sandra Johnson and Cathy Cummins were first on the scene of a high speed motorcycle and car collision. The motorcyclist had been thrown off his bike and landed on the bonnet of the car with the vehicle obstructing both lanes of the road.
Sandra identified a potential spinal injury and as a result knew that the patient could not be moved despite the surrounding hazardous traffic. So at risk to herself, Sandra remained with the patient as emergency services were sought and provided a handover to the paramedics once they arrived. Sandra's courageous actions were beyond that of expectation and NSW Ambulance commends her for her efforts."
Links
University website:
LinkedIn website:
Amazon website: