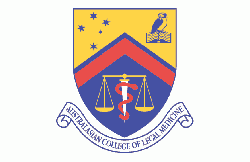 Dr Sandra Johnson
Dr Johnson is a Clinical Associate Professor at the University of Sydney Medical School in the Children's Hospital Westmead clinical school. She has presented papers at various conferences locally and internationally. Dr Johnson provides presentations and lectures on topics related to Child Development and Legal Medicine.
Lectures and presentations given by Dr Johnson include:
Optimal emotional development in children: the role of parents and paediatricians. EAPS (European Association of Paediatric Societies) conference in Barcelona, Spain 2014.
Medical evidence in court. Society of Neuromuscular Sciences (SONS) Conference at Thredbo August 2014.
Legal and social rights of families living with rare diseases and disability. APSU Rare Diseases Conference at Children's Hospital Westmead March 2014.
Medicine and Law: annually to paediatric registrars at the Children's Hospital Westmead.
The paediatric expert witness: Conference presentation at RCPCH (Royal College of Paediatrics and Child Health) conference Glasgow 2012.
The paediatrician as case manager for complex developmental problems: Conference presentation RCPCH conference Glasgow 2012.
Paediatrics in Forensic and Legal Medicine: ACLM (Australasian College of Legal Medicine) conference in Sydney 2004.
Consent in Minors: ACLM conference in Canberra 2012.
Developmental Disability: ASSDIDD conference Helsinki 1996.
Presentations to teachers at schools/preschools and parent groups:
Topics related to child development.
Topics related to the school-aged child.
Topics related to the preschool child.
Presentation on positive communication with children.
Presentations related to Legal Medicine.
Attention deficit hyperactivity disorder: presentations to teachers at SPELD Australia.
Presentation to parent groups on child development, disability, learning difficulties and behaviour problems.